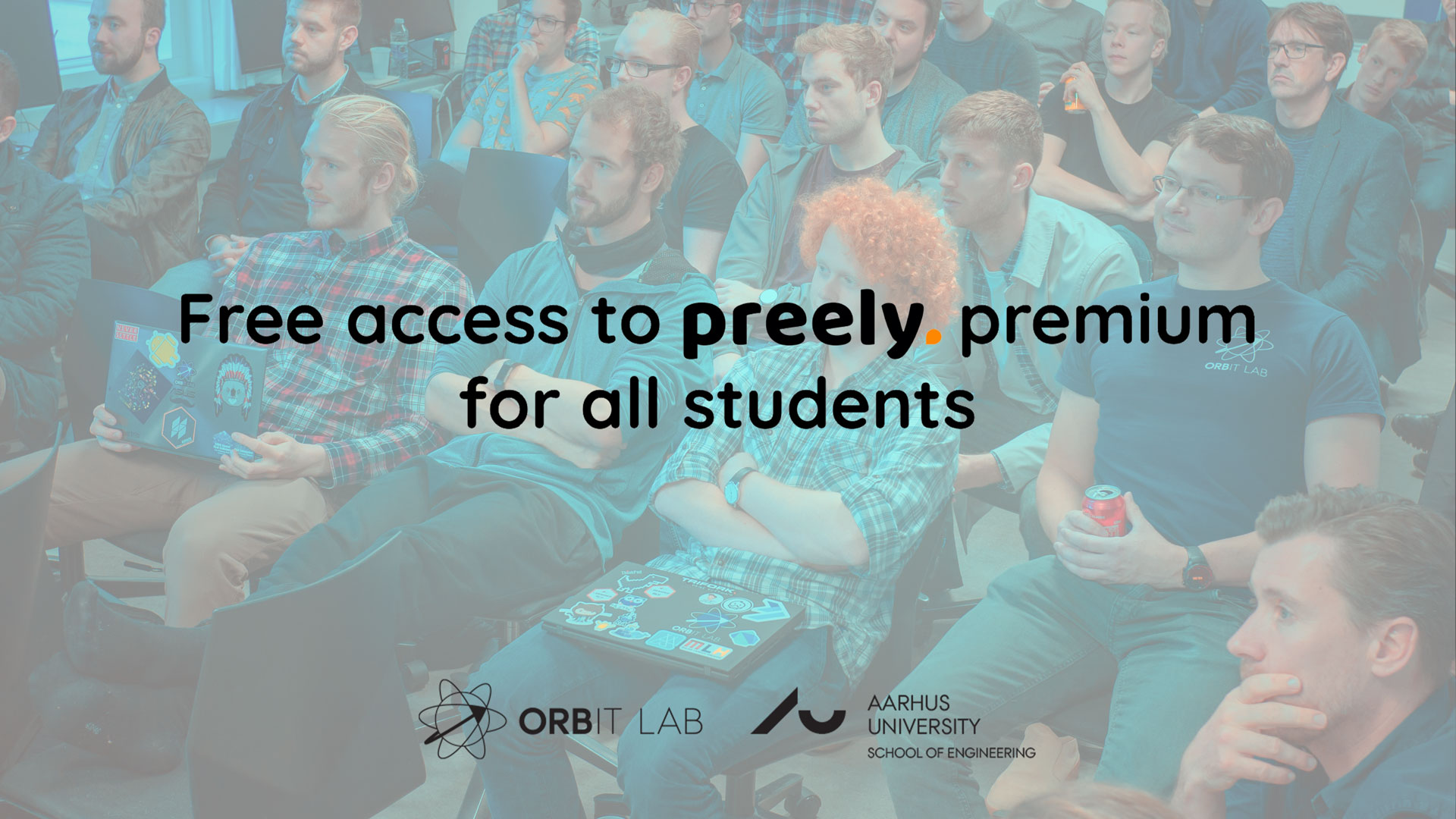 ORBIT Lab and the Copenhagen-based tech startup, Preely, form a partnership that will enable AU students to develop their user experience and design skills and conduct remote user testing on their digital projects. 
Many AU students – regardless of their study program – will work with digital applications during the course of their studies. Some study programs focus on the technical aspects in a design process; e.g. how can we build an app? Others focus more on the business side of the product; what business model should we go for, and how can we create a demand in the market?
Often, the design process is completed before involving the users – choices have been made based on assumptions about the users' preferences and behavior. However, building successful digital products requires a deep understanding of user behavior.
The process of gaining these insights can be tedious and time-demanding. With Preely, students can set up remote, unmoderated user tests and integrate the findings into an agile development process. And now, AU students can get free access to Preely Premium via their AU email.

Free premium account for AU students
Tina Øvad, Chief Experience Officer says about the new partnership:
"As a tech startup, it is valuable for us to maintain a connection with the education system. We are also happy to contribute and to make our software available to students who are interested in developing their UX skills and gaining insights from their user tests."
To gain access to the platform, as an AU student, you can go to preely.com and create a user account with your AU email. Then write your account details to Preely in their chat function and state that you request access to premium.
Head of ORBIT Lab, Kasper Løvborg Jensen, says:
"Among other things, ORBIT Lab also serves as a platform to facilitate awareness of new technological developments and possibilities. Preely's platform is a great example of a tool that addresses a concrete challenge for many students and we are grateful for Preely's commitment and contribution." 
About Preely
Preely is a self-service platform for unmoderated, remote user testing. It consists of three areas, where you can create your test and distribute it, host your test panel and assess test data. The Preely platform collects most usability and UX metrics. Learn more about Preely. 
Preely recently gave a talk and introduction to their platform in an ORBIT Lab online session. Watch the recording.