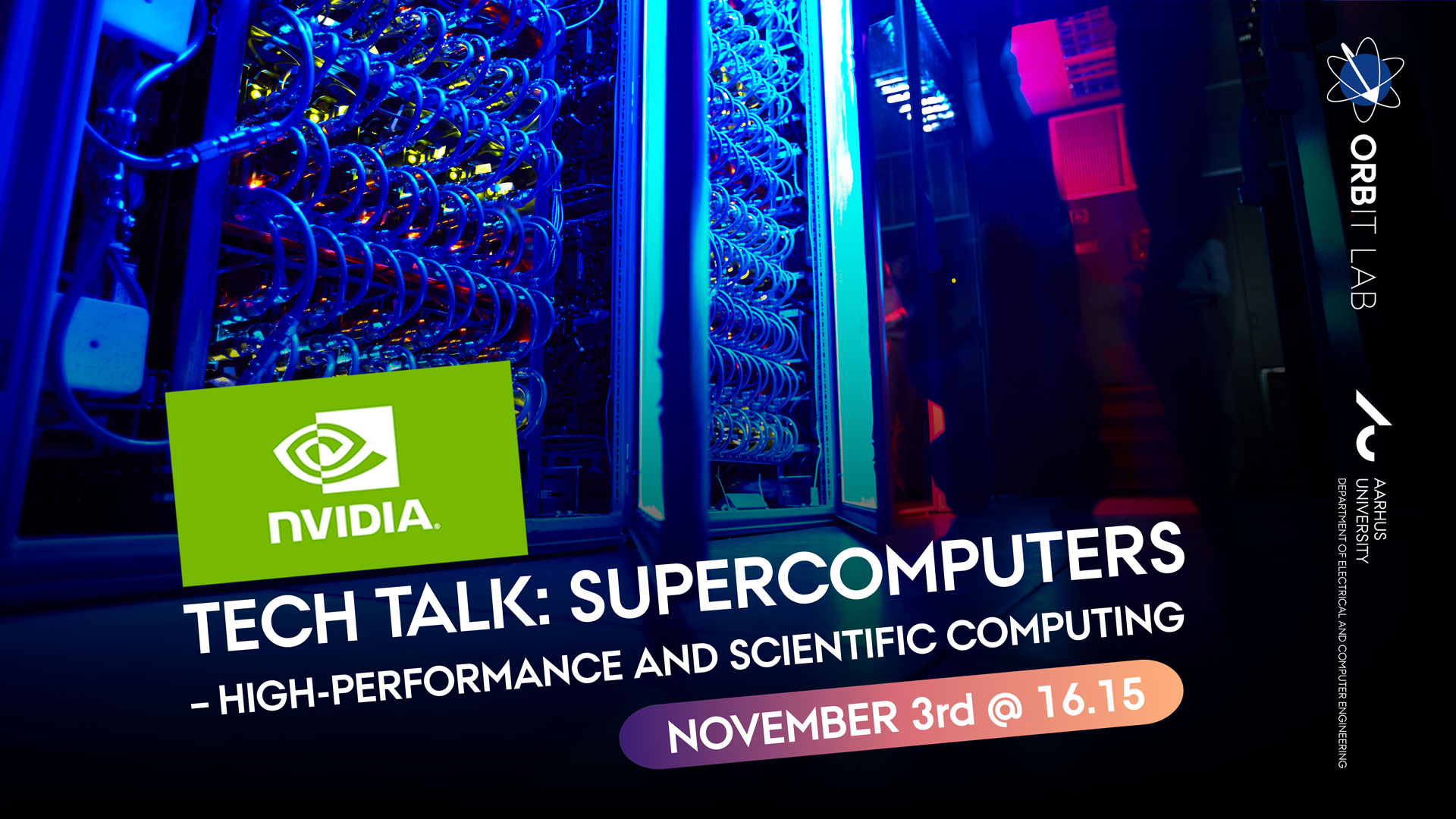 Finlandsgade 20, 8200 Aarhus N
Join us to learn about some of the super cool high-performance computing projects going on at Nvidia. Christian Binow Lassen will take us on a journey with destinations ranging from gaming and AI to Metaverse, Omniverse and high-performance computing. 
This is a great opportunity to get an insight into the workings of one of the world's leading tech giants and experience and learn from a speaker who is truly passionate about his field of expertise. There will be plenty of opportunities to ask questions.
16:15: Introduction to Nvidia
16:45: The history of Supercomputing and high-performance computing architecture today
17:45: Break and sandwiches
18:15: The future of supercomputing
19.00: Thank you for today + informal networking
ABOUT CHRISTIAN BINOW LASSEN
Christian studied electrical and medical engineering and has worked in the network/HPC/scientific computing industry for more than 30 years in companies such as Hewlett Packard, Cisco Systems, Mellanox 8 Technologies and now Nvidia where he works as a solution architect within high-performance computing and AI.
LANGUAGE
This event will be in English.
WHO CAN PARTICIPATE?
This event is free and open to anyone with an interest in the topic.
LOCATION
ORBIT Event Space: Finlandsgade 20 (building 5122), 8200 Aarhus N. Follow the black building down along the side and you will find the ORBIT Event Space. There will also be signs to guide you. Still in doubt, let Nichlaes show you the way.