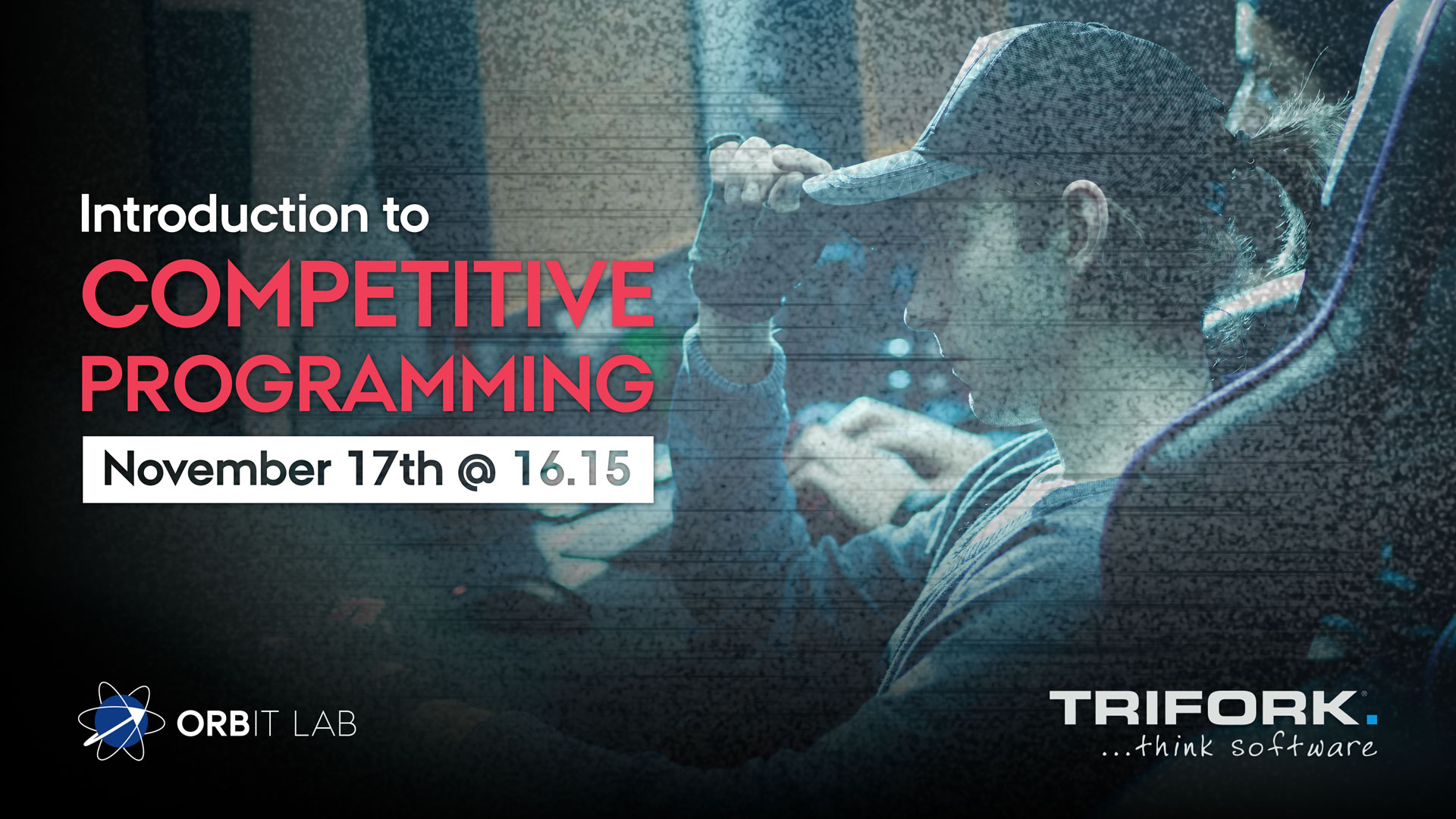 Finlandsgade 20, 8200 Aarhus N
Come and test your collaboration skills and win prizes, when our friends from Trifork join us for a fun and informal coding competition – Extreme Carpaccio! This is a great way to get started with competitive programming. You don't need through-the-roof coding skills to participate – a collaborative and problem-solving mindset will get you far! This is a good opportunity to hang out with your study buddies while using your skills and having fun at the same time.
Everyone is welcome – come alone or as a team of study buddies!
ABOUT THE CODING COMPETITION
In teams, you will solve a number of challenges in the form of HTTP requests sent to you by the game facilitator. For every response sent back to the server, the teams will be rewarded points or penalties. In the end, the team that has the highest score wins.
There is no need to form groups in advance – we will form groups on the day. But if you join with a friend or study buddy, we will make sure you get on the same team.
16:15: Team formation and computer setup
16:45: Introduction to the competition
17:00: Getting teams off to a good start
18:30: End of game + winner announcements (and prizes)
18.40: Pizza, drinks and informal networking
WHO CAN PARTICIPATE?
This event is free and open to anyone with an interest in the topic. You do not need excellent coding skills to participate.
LANGUAGE
This event will be in English.
ORBIT Lab, Finlandsgade 20 (building 5120), room 116, 8200 Aarhus N. Enter through the main entrance towards Finlandsgade and turn right at the first door you see in the hallway.